Repairs & Maintenance
The maintenance of Terraco EIFS is relatively simple and needs to form part of any building's annual maintenance inspection. If the EIFS has been damaged in any way, it will need to be repaired in order to maintain its performance.
Please remember to use an Approved Terraco EIFS Applicator to attend to the maintenance and repairs of your system, so as not to effect the validity of your Terraco EIFS Guarantee.
When it comes to repairing and maintenance of a Terraco EIFS system, the repair / maintenance procedures are in essence the same for all 3 EIFS Systems – Alpha, Polar and Perma. As a broad guideline, shown below are the steps that are taken when carrying out an EIFS repair. If you are unsure what to do, please contact the Terraco representative nearest to you.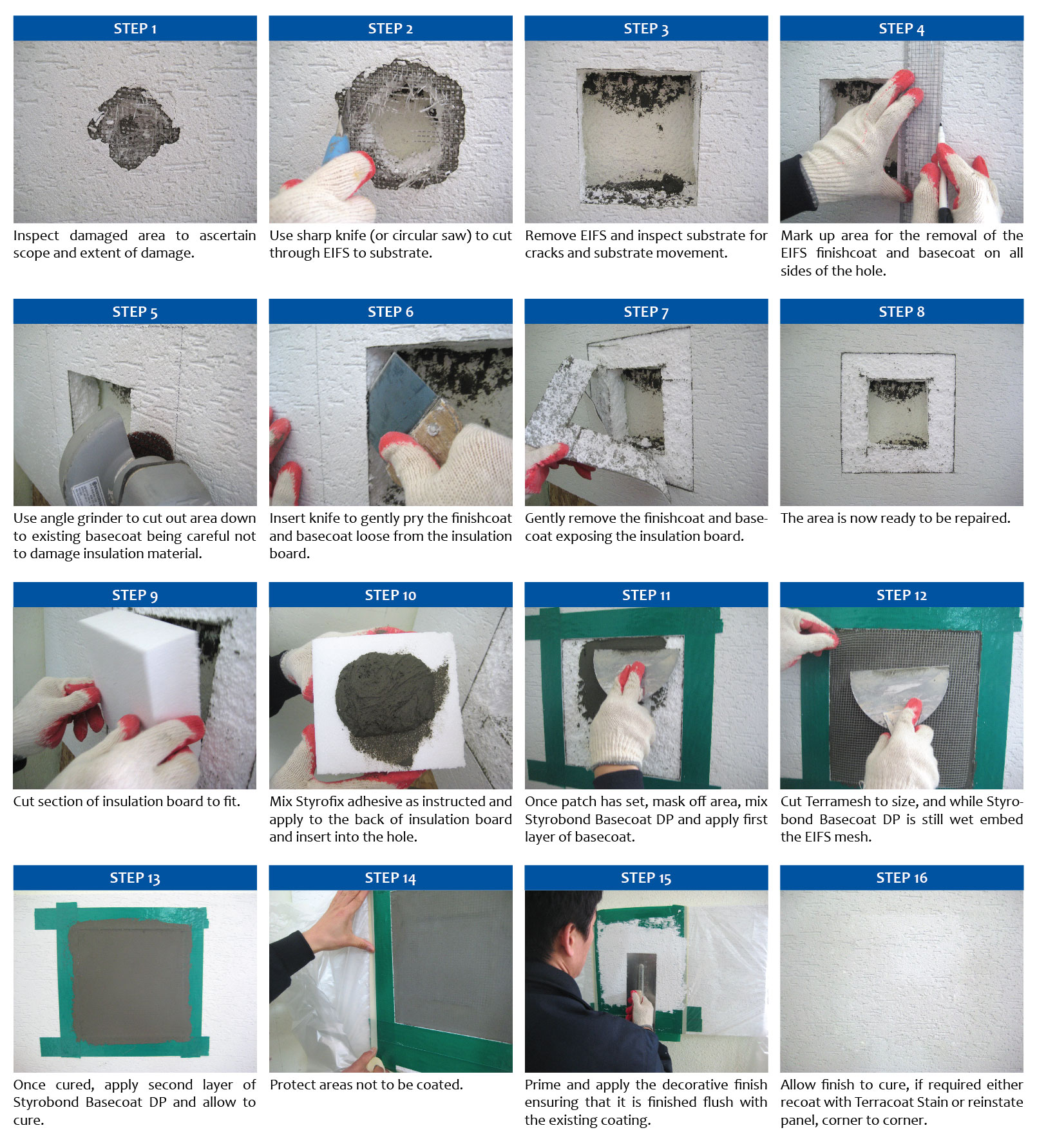 Find instructions here on common EIFS repair and maintenance issues.
For further assistance please contact your nearest Terraco Representative.